Milin Patel gathered up the young men of the family inside the Anniston Meeting Center on Saturday night and asked them to serve food.
Hundreds — most of them Patels now living in the area with roots in western India — were in line for the appetizer round during the early part of the occasion. Men and boys wore suits and ties and women and girls wore colorful, sparkling dresses for the night celebrating Diwali, the Hindu New Year.
And Milin Patel, the Oxford resident who helped organize the event, wanted the men home from college to be of assistance.
One day, he said, it will be them organizing the family gathering each autumn.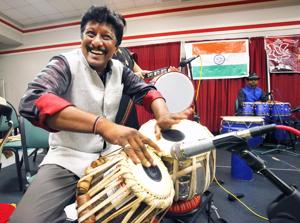 picture: celebrity dresses
"We want to keep our tradition in our families, you know?" he said. "These guys need to learn what we are, where we came from, how we live. We don't want them to forget our culture."
They were born and raised in the area, having never spent India's grandest holiday in the country like their ancestors; their fathers came to Alabama to join the family's motel businesses. But they've come to know the significance of Diwali well by attending annual gatherings like Saturday's. Diwali, regarded as "the festival of lights," recognizes the triumph of light over darkness.
"You get rid of the bad, and it's in with the good," said Vishvas Patel, 22, a student at the University of Alabama at Birmingham and one of the young men home for the weekend.
"A new start," added Nehal Patel, 18, also a student at UAB who grew up in Boaz.
They described the night as refreshing. A band from Mumbai played as all enjoyed cultural dishes. In their finest dress, families took pictures behind a table with candles surrounding a statue of Lord Ganesha, the Hindu god of success.
People danced into the night.
"Just being able to take a day off, come back here and be with my family, it means a lot every year," said Harshil Patel, 19, home in Oxford from Auburn University.
Beyond being with family, they said the celebration each year brought them another kind of comfort.
"We live an American life every day," Vishvas Patel said. "This is a time where we can be Indian."
read more: plus size formal wear