Wispy Lashes
Seen at: Marni
What's the angle? A more youthful, modern take on Twiggy, this one makes use of wisps of falsies placed strategically to give a wide-eyed, fairytale wonder to the lashes.
Do it yourself: Use some cleverly placed falsies combined with a precise mascara with a lot of curl going on to achieve the look. But pare down absolutely every other aspect of the face.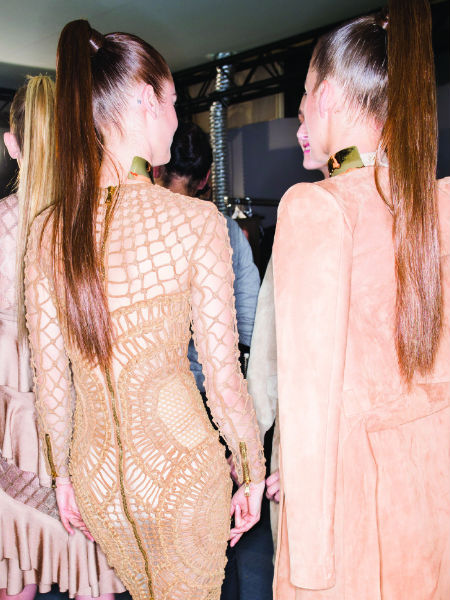 (Photo:formal dresses online australia)
Telling Tales
Seen at: Balmain, Dior
What's the angle? Making the ubiquitous ponytail fresh was the focus for Marni, Miu Miu and more this season. Not only were pigtails bang on trend, but slick high ponytails at Balmain reinvented the low pony of last season.
Do it yourself:Invisible bobbins are the trick. Use a Magi Bobble to avoid breakage and wrap it with a stray piece of hair for a neat finish.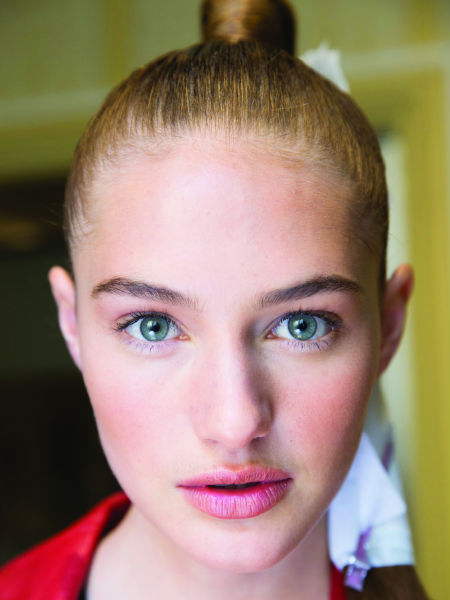 (Photo:amazing formal dresses)
Sand Dunes
Seen at: Rodarte
What's the angle? Sunshine, basically. The models were made to look like they'd just stepped off a plane back from Mauritius, with a healthy glow, minimal make-up and a subtle, neutral eye.
Do it yourself: Get a great powder highlighting product and a great neutrals eye palette, and blend, blend, blend. No harsh lines, no harsh lip, no harsh contour. Just a glow!