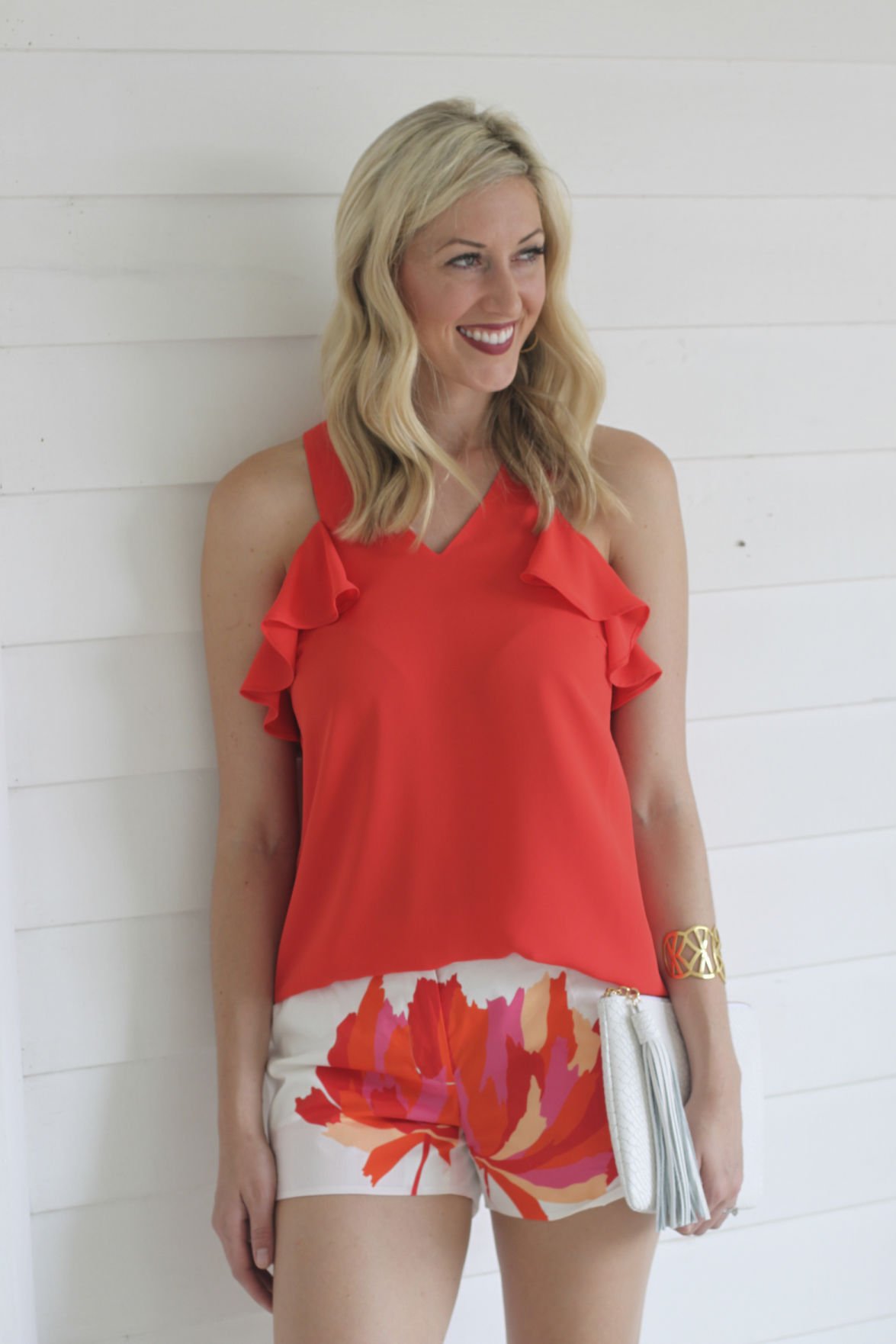 (Photo:www.queenieau.com)
Outside the fanciest affairs and the largest cities, runway fashion, á la the New York and Paris fashion weeks, doesn't really work in the Golden Isles. The islands have always had a fashion sense that's more Palm Beach than New York City, and the popularity of clothing lines such as Lily Pulitzer, St. John, Polo, Southern Tide and others bear that out.
This spring and summer, stylish warm-weather looks abound. There are peasant blouses, tunics and dresses that sport on- or off-the-shoulder necklines, and easy-to-wear shifts adorned with Bohemian accents and luxe embellishments. Gypsy chic, anyone?
Warm weather style can be found at boutiques all over St. Simons Island. At Lady & Gentlemen's Outfitters in the Shops at Sea Island, owner Elizabeth Jordan has an array of easy summer separates for both men and women. Shifts, off-the-shoulder tops, tunics, all in the most popular patterns and with up-to-the-minute accents occupy her store.
The popular tunics, she said, can either be worn by themselves if they're of an appropriate length, or paired with leggings or skinny jeans for a sleek look.
For men, Jordan has a full complement of traditional men's shorts, shirts, slacks, ties and belts in bright, summery colors. Novelty prints — from the customary sailboats and whales to a leisure-print short that references a variety of outdoor fun — are all the rage.
Martin Tolleson, owner of Two Friends in Redfern Village, says this season's colors reflect the colors of spring.
"They're the colors of the season, and reflect the hibiscus, geraniums, roses and green grass," she said.
One color combination making a huge comeback is classic blue and white, reminiscent of the Greek Isles. This season, however, another blue is forging ahead of the typical Mediterranean blue.
"It's 'Melania blue,'" Tolleson said, referring to the color of the dress First Lady Melania Trump wore at the inauguration of her husband, President Donald Trump, shades of which have been incorporated into a number of fashion items this spring.
"Melanie blue" is a pretty blue, and can be described as a chambray with periwinkle undertones.
Asian prints — also in a blue and white color combination known as chinoiserie, which became popular in 18th century Europe. It is characterized by its intricate patterns and an extensive use of motifs most commonly identified as Chinese.
Tolleson said one way to update a wardrobe was to invest in some of this season's trendiest accessories — earrings are featuring tassels and pompoms and are increasing in popularity. They're available in a variety of sizes, from the subtle to those that make a statement writ large.
There's an easy answer, Tolleson said.
"The bigger the better."Read more at:formal dresses adelaide